Titan XQ puls –
A STEP AHEAD OF THE FUTURE.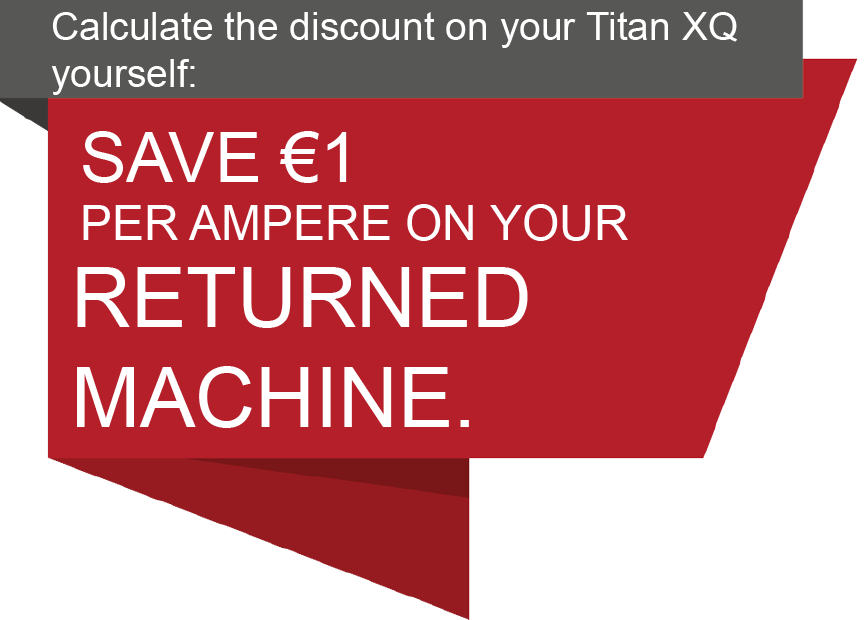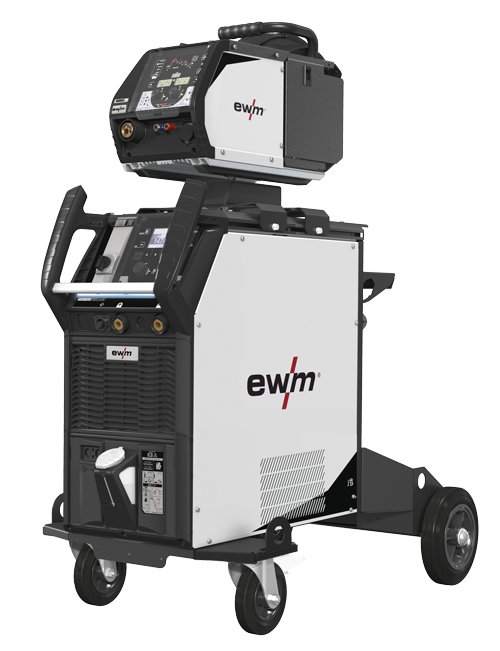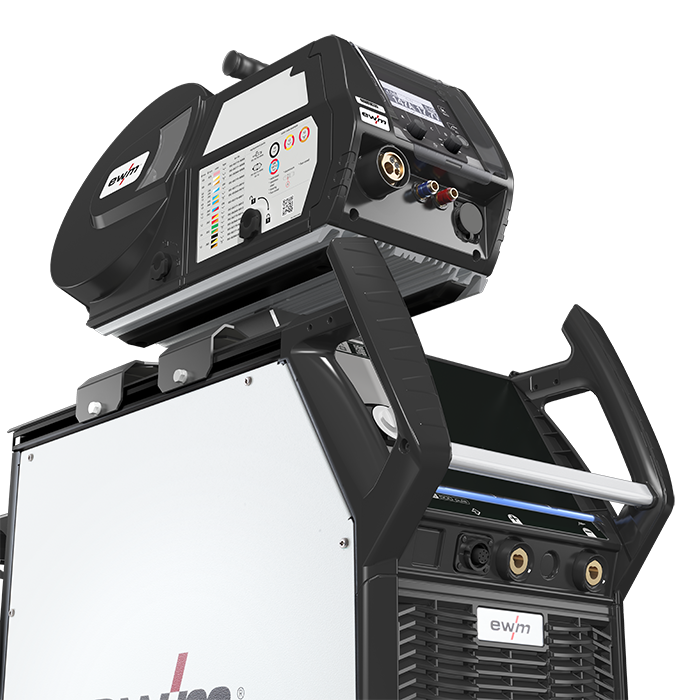 THIS IS HOW IT WORKS:
PURCHASE

Use the special offer code TITANXQPROMO to order a Titan XQ from your participating EWM partner between 19/03/2018 and 19/05/2018.

TRADE IN OLD MACHINE

Hand over your old machine – no matter what make – to your participating EWM partner and trade it in by 27/04/2018.

SECURE TRADE-IN ALLOWANCE

Once a check is completed, you'll receive your allowance in the form of a credit note on the purchase of your new Titan XQ.

You can download all the information again in all languages here:

You will find more information on the Titan XQ on our Titan XQ microsite.

---

Participating branches:

EWM AG
Dr. Günter-Henle-Straße 8
56271 Mündersbach
Tel.: +49 2680 181-0
EWM AG
Göttingen branch
Rudolf-Winkel-Str. 7-9
37079 Göttingen
Tel.: +49 551 3070 713-0

EWM AG
Koblenz branch
August-Horch-Str. 13a
56070 Koblenz
Tel.: +49 261 963 754-0

EWM AG
Munich regional branch office
Gadastr. 18a
85232 Bergkirchen
Tel.: +49 8142 2845-840

EWM AG
Neu-Ulm branch
Heinkelstr. 8
89231 Neu-Ulm
Tel.: +49 731 7047 939-0

EWM AG
Pulheim branch
Dieselstr. 9b
50259 Pulheim
Tel.: +49 2238 464 66-0

EWM AG
Rathenow branch
Gründer Fenn 4
14712 Rathenow
Tel.: +49 3385 494 02-0

EWM Schweißfachhandels GmbH
Sankt Augustin branch office
Am Apfelbäumchen 6-8
53757 Sankt Augustin
Tel.: +49 2241 1491-530

EWM AG
Siegen branch
Eiserfelderstr. 300
57080 Siegen
Tel.: +49 0271 3878 103-0

EWM AG
Tettnang branch
Karlsdorferstr. 43
88069 Tettnang / Bürgermoos
Deutschland
Tel.: +49 7542 97 988-0

EWM HIGHTEC WELDING GmbH
Austrian branch
Gewerbestraße 7
4653 Eberstalzell
Österreich
Tel.: +43 7241 28400-0

EWM HIGHTEC WELDING s.r.o.
Benešov branch
Prodejní a poradenské centrum
Tyrsova 2106
256 01 Benešov u Prahy
Czech Republic
Tel.: +420 317 729-517

EWM HIGHTEC WELDING s.r.o
Jiřikov branch
9. Května 718/31
Czech Republic
Tel.: +420 412 358-551

EWM KAYNAK SİSTEMLERİ TİC. LTD.ŞTİ.
Turkish branch
Orhangazi Mah. Mimsan San. Sit
1714 Sok. 22/B blok No:12-14
Esenyurt, Istanbul
Türkei
Tel.: +90 212 494 32-19

EWM HIGHTEC WELDING UK Ltd.
UK branch
Unit 2B Coopies Way
Coopies Lane Industrial Estate
Morpeth • Northumberland • NE 61 6JN
United Kingdom
Tel.: +44 1670 5058-75

EWM AG
Polish branch
Gdańska 13A
70-767 Stettin
Polish
Tel.: +48 91 433 08-70


Participating specialist dealers: