Welcome to EWM!
Discover how we can help you launch your professional career as part of a team of apprentices working together in study groups to solve tasks and overcome problems. We support you right from the outset to help promote your talent. During an EWM apprenticeship you'll benefit not only from a large team and a varied job, but also experienced co-workers.
Show us your potential and apply to us!
Available apprenticeship positions
Video
Team players wanted!
New apprenticeships from August 1st, 2023
Freedom in your job
At EWM, you're free to be who you are. Bring your strengths without hiding your weaknesses. We pride ourselves on a work culture where everyone is valued. Because only one thing matters: our colleagues in the EWM family should enjoy coming to work. Only then can we give our best together. Only then can we grow together.
Come to EWM – join the experts for inseparable connections
We look forward to receiving your application
You can find all important data for your application here:
EWM GmbH
Claudia Feierabend (Head of Business Education) |
Martin Meyer (Technical education supervisor)
Dr. Günter-Henle-Strasse 8
56271 Mündersbach, Germany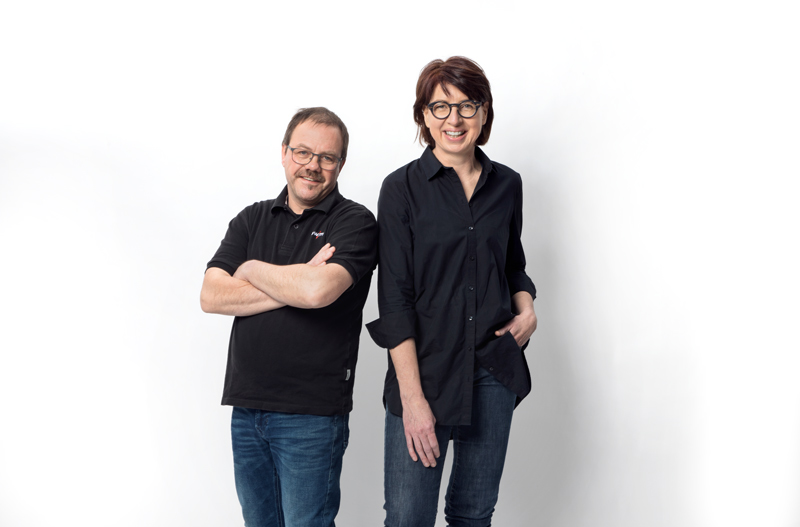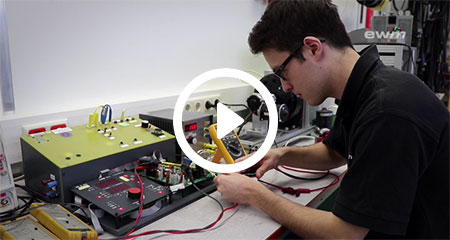 Bachelor of Engineering (m/f)
Graduates develop and design mechanical engineering systems by applying business management knowledge.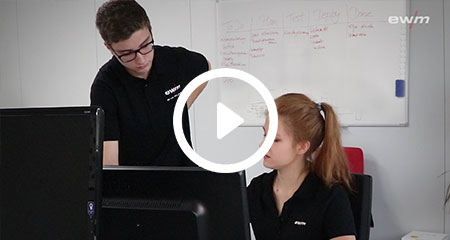 Business Administrator (m/f)
An industrial clerk apprenticeship would appeal to you but you also want to study?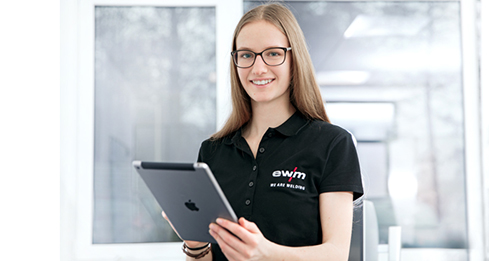 Bachelor of Engineering – Mechanical Engineering (m/f)
Over the course of your studies, you will develop and design systems in mechanical engineering. You'll also use business management knowledge here.

Q&A – our apprentices answer your questions