Individual complete systems with robots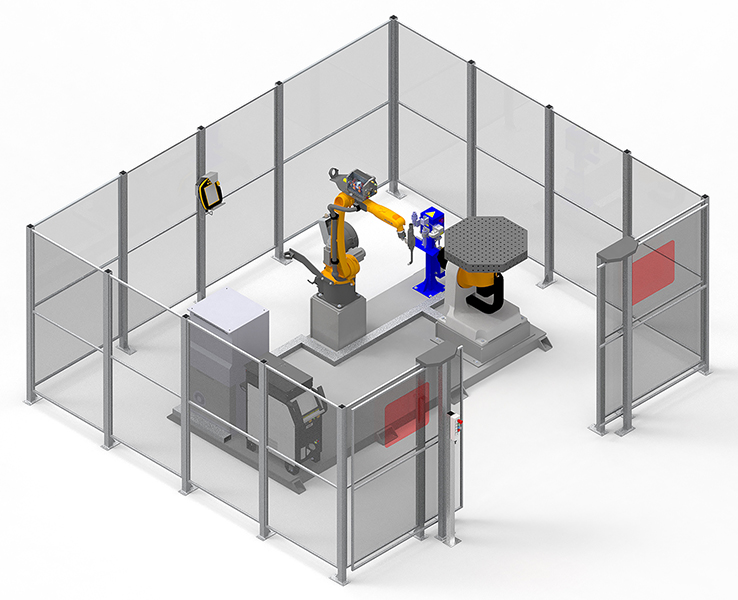 Standard welding cells
Our compact, standardised welding cells with customised automation options are the perfect solution for stringent requirements.
Designed, delivered and commissioned ready-to-weld according to customer specifications.
Equipped with FANUC or Kuka robots upon request.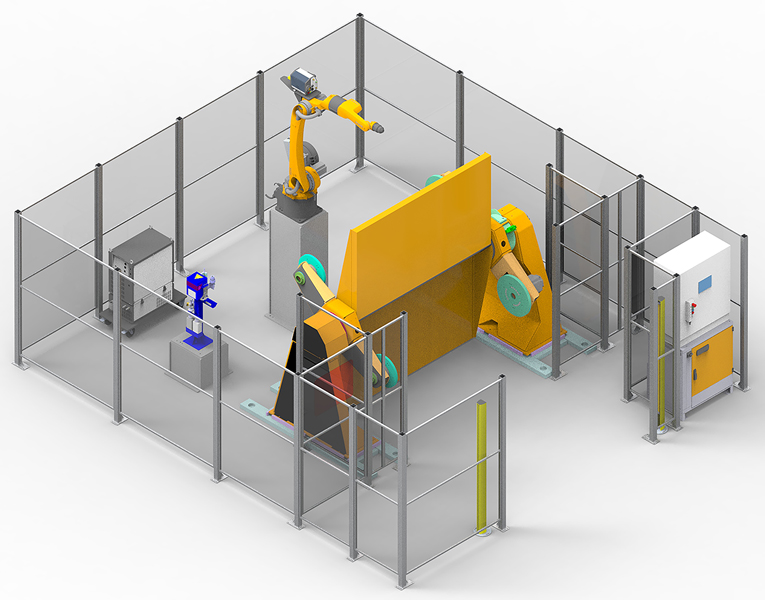 Advantages:
/

Standardised robot cell

/

Different robot manufacturers (acc. to customer specifications)

/

Positioner acc. to customer or component requirements

/

Operated with various multiprocess power sources

/

MAG/TIG/plasma/forceTig and stud welding

/

Complete protective casing with sliding doors and inspection window

/

Can be combined with any extraction system

/

Optional linear axis or rotary table

/

Customised configuration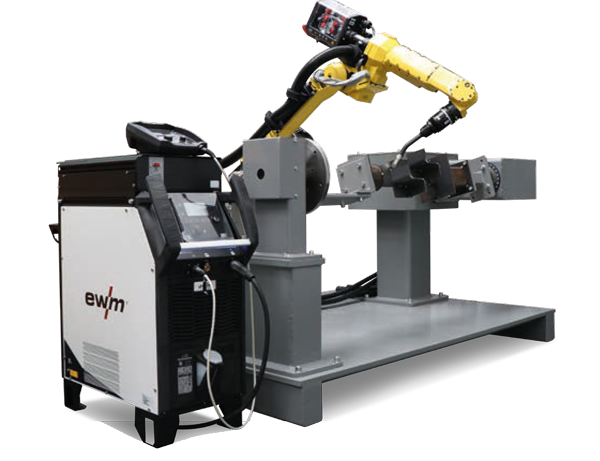 Modular complete systems
Our modular complete systems are customised to suit your requirements and tasks. Using standard components, we build your individual robot welding system. We carry out all the development, testing, installation, training and maintenance activities for you so you can just focus on producing.
Advantages:
/

High degree of process reliability thanks to the digital control and regulation of all process data

/

Reproducible welding results with consistent weld seam quality

/

Flexible and readily expandable
System components for automated welding
Systems with fully automated offline programming
The best solution for complex, customised requirements: the MOSES software from AUTOCAM offers a uniform, consistent database – from CAD design and partial or fully automated offline programming to production.
Advantages:
/

Reduction in time spent on online programming by up to 95%

/

No downtime for the robots

/

Highly precise movements even on complex paths

/

Automatic program generation from CAD data without knowledge of programming

/

Optimum processing quality thanks to the integrated "technical expertise"

/

High level of safety through simulation and collision control

/

Improved documentation and storage of your process data
Would you like to know more, or do you have a particular enquiry?
Contact us!