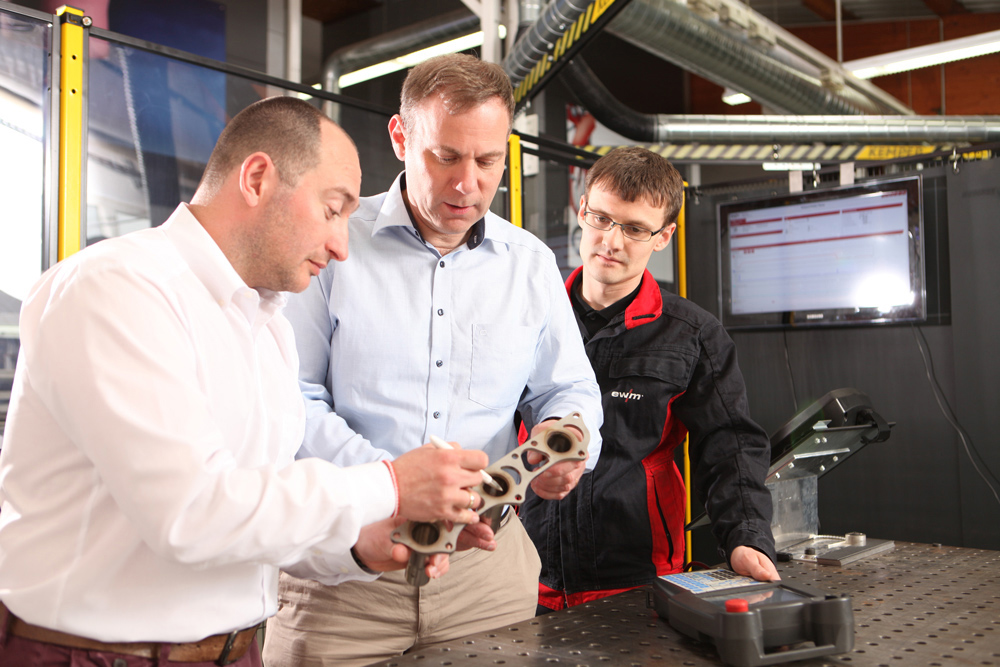 Guidance on all issues, large or small
If you are seeking to optimise your existing system or introduce new, cost-effective welding processes, we provide comprehensive advice and handle all of the tasks involved, from analysis and planning to implementation.

All-round consultation: our service is always one step ahead
We work with you to find the perfect solution for your specific welding task. From individual products to complete systems, we assemble the most suitable components from our modular product range. With over 50 years of experience, you can count on us.