Arc deflection when welding pipes and metal plates?
Magnetism could be the cause.
EWM offers the solution for degaussing
pipes and metal plates.
Clean, interference-free welding – save costs, improve quality
Mobile: Quick and easy to use on any construction site
Effective: Immediately removes magnetism
Economical: A stable arc saves time and material
With the Degauss 600 and the Pico 350 cel puls pws dgs, EWM offers two portable, easy-to-use and effective solutions for degaussing on the construction site.
The result:
A stable arc. Clean, safe and interference-free welding.

Why should you degauss?
Arc deflection caused by magnetism is a thing of the past.
(Residual) magnetism in steel components causes instability and deflection in the arc and can lead to pores and lack of fusion. The effect may be so great that welding is impossible. Magnetism is therefore undesirable when welding steel.
Without degaussing

» Inadequate welding results mean considerable finishing work, loss of time and high additional costs

With degaussing

» Reduce costs, conserve resources and increase quality through high-quality welding results, less finishing work and reduced material and gas consumption

Workpiece is degaussed

» no arc deflection
Workpiece was degaussed with the Degauss 600 or Pico 350 cel puls pws dgs

MMA welding

MIG/MAG welding

20 min of time saving – with degaussing

Outstanding welding results

Stable arc
Even droplet detachment
Spatter-free
Good sidewall fusion

Degaussing is easier as finishing work
Magnetism caused by the mechanic separation of components, filing in preparation for welding or due to grinding processes occurs particularly frequently. For high-quality welding results, we recommend degaussing after mechanical processing and before the actual welding process. Application is very easy thanks to automatic running of the degaussing program (Application 1).
With very long, thick-walled and hard-to-reach components which are heavily magnetised, the magnetic field may return after degaussing. This will lead to arc deflection during welding. In this case, we recommend the "activgauss" function. Here, an opposing active magnetic field is generated during the welding process (Application 2). *
*only with Degauss 600
Application options for Degauss 600 and Pico 350 cel puls pws dgs
Application 1: degaussing

Application 2: activgauss

Degaussing of pipes and metal plates
Degauss 600
The Degauss 600 is suitable both for degaussing before the welding process and degaussing during the welding process.
Degauss 600
The advantages are obvious
Compact and suitable for construction sites
Portable and robust
High mains voltage tolerances +/- 20%
100% generator-compatible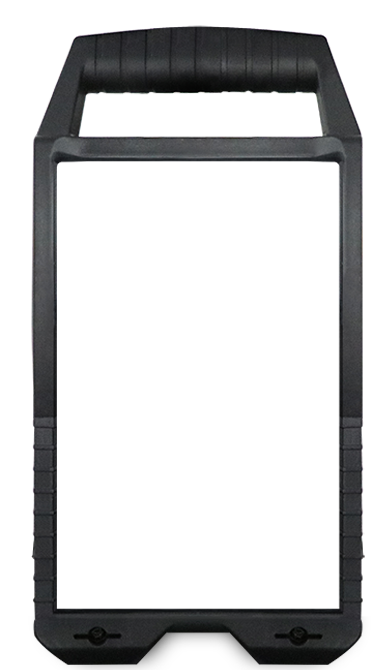 Very easy to handle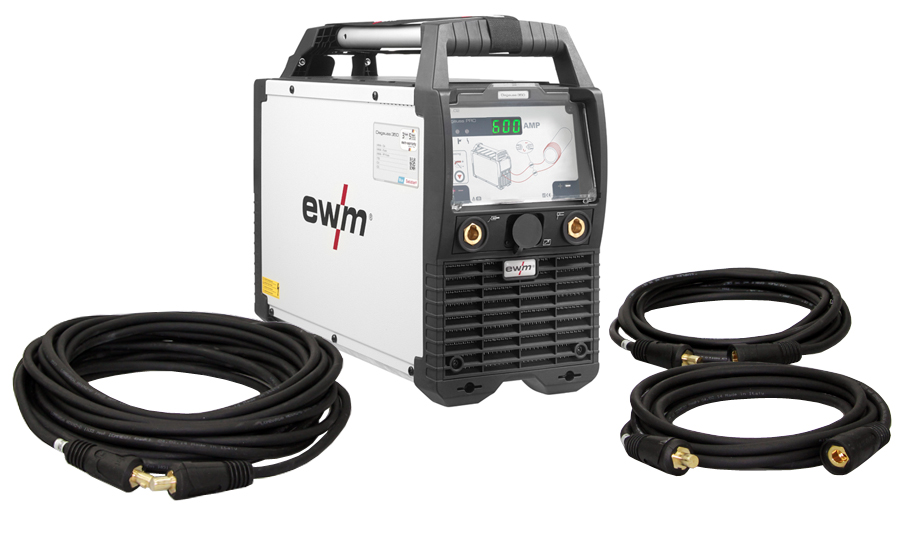 Set includes all components required for degaussing
Quick connection to the pipe using three load cables with welding current sockets and plugs
Controls degaussing prior to welding (Application 1)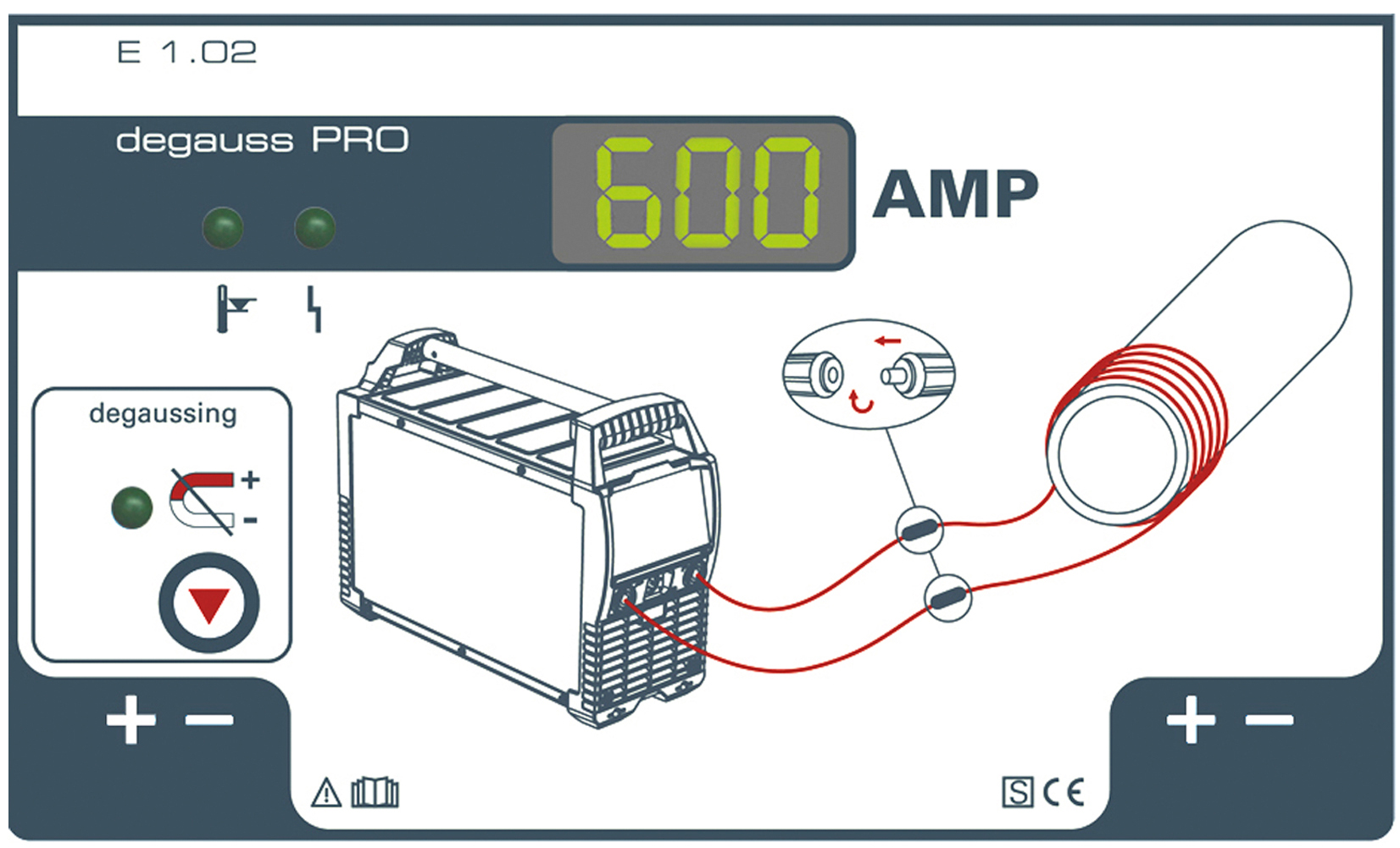 One-knob operation
Automatic degaussing
Controls degaussing during welding – activgauss (Application 2)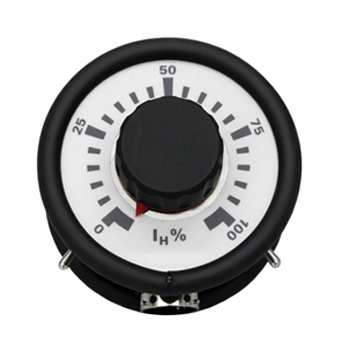 RT DGS1 remote control activates the activgauss function
Infinitely adjustable current
Pole reversing switch, start/stop function
Operation directly at the welding site
For measuring magnetic direct and alternating fields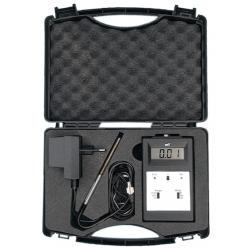 Hand-held unit for operation with mains, battery or power-pack
Three measuring ranges: 20 mT, 200 mT and 2,000 mT
LCD digital display
Resolution: 0.01 mT

Degaussing and welding with a single machine
Pico 350 cel puls pws dgs
Resistant against cold, heat, rain and dirt, incredibly robust for the toughest of applications and ideal for various operating sites thanks to its light weight:
100% safe for vertical-down welding of cellulose electrodes
MAG welding with Pico drive 4L or Pico drive 200C wire feeder
Degaussing of pipes and metal plates before welding
Pico 350 cel puls pws dgs
The advantages are obvious
Built for the most extreme demands
Exceptionally long service life thanks to protective flap over control panel as standard
Automatic degaussing
Polarity can be reversed by pressing a button (pole reversing switch)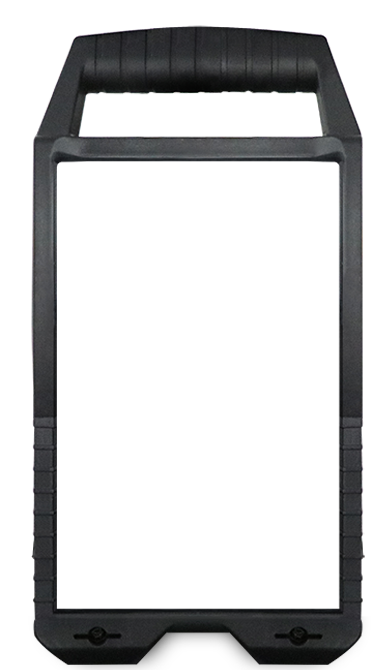 Built for the most extreme demands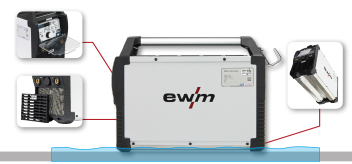 Inspected protection against splash water (IP34s)
Ruggedly-designed base enables placement in dirty and wet environments
Durability thanks to replaceable dust filters
Maximum functionality – very easy to operate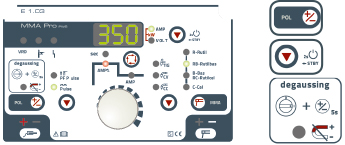 Polarity can be reversed by pressing a button (pole reversing switch)
Energy efficient thanks to standby mode
Automatic degaussing
Very easy to operate, even for novices, thanks to self-explanatory, well-laid-out operating panel
Very easy vertical-up and vertical-down welds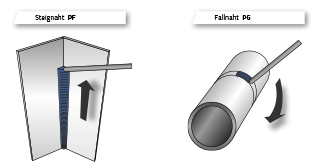 100% reliable vertical down welding
Perfect electrode vertical-up welding thanks to PF pulse function
Pulsing (MMA pulsing)
Automated pulsing
For use in all climate zones around the world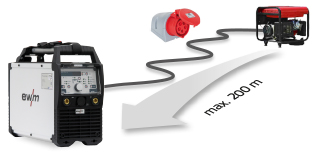 Temperature range of operating machine: -25 °C to +40 °C
Temperature range for transport and storage: -30 °C to +70 °C
100% generator-compatible
High mains voltage tolerances (-25% to +20%)

Satisfied with the EWM solution:
Terranets bw GmbH