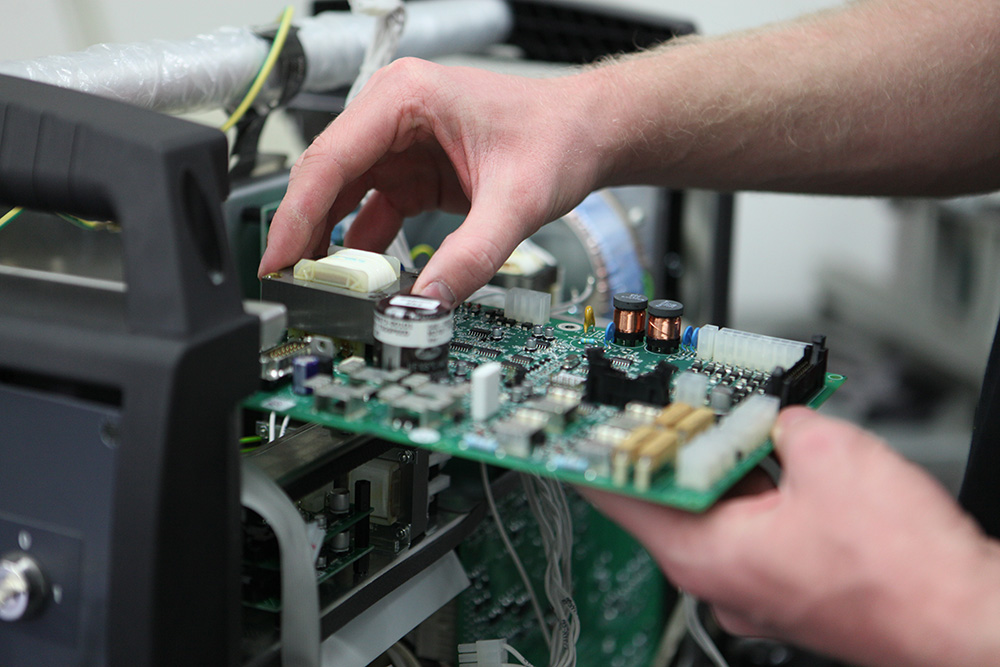 Repairs and maintenance
You can expect a fast and efficient repair service for all products, including those made by other manufacturers. Our unique range of services includes pick-up and delivery services and the provision of rental machines while yours are being repaired. Or would you prefer a maintenance contract and a BGV A3 inspection?
Calibration
We take care of technical safety checks for your welding machines and systems in line with the relevant standards and regulations in force.
Benefit from our all-round service!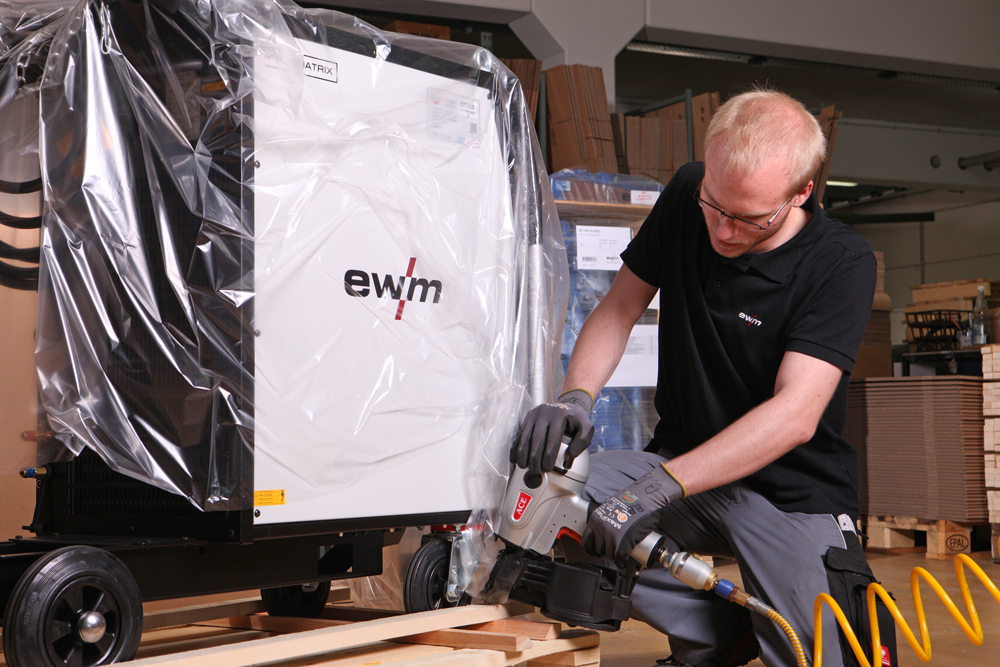 Logistics
Good to know: information is available at any time in our online shop, where you can also compile all the required components for your applications, from welding torches and welding consumables to welding accessories. Our large logistics centre operates 24 hours a day, ensuring your orders are delivered quickly. This is especially important when you order replacement parts and consumables!
C-parts management
We optimise your procurement process, enabling you to reduce materials purchase prices, variety of parts and number of suppliers. More efficient procurement processes also cut down on lead times and ensure warehoused stocks are optimised. Potential savings of over 60 % can be achieved in this way.