System components for automated welding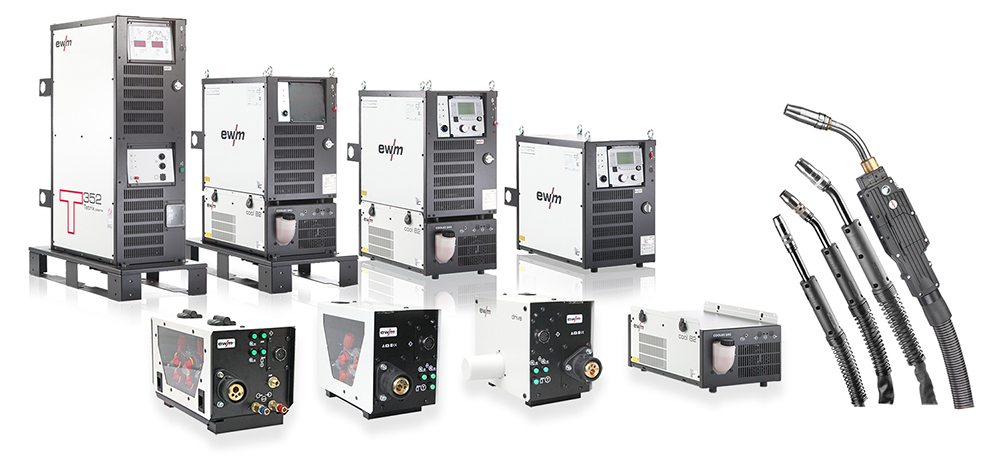 For EWM, automated welding is an integral technology with a complete production system: All components are consistently and precisely geared towards consistently achieving maximum reproducible join quality, conserving resources and reducing workload to an optimum extent. The advantages for you as our customers are obvious: You have a single contact partner thanks to the complete product portfolio comprising a power source, wire feeder, welding torch and accessories.
When automated, joining processes are completed much more quickly while maintaining the same quality standard. That is precisely what we aim for: increasing your productivity and, consequently, your competitiveness.
You will find product information in our automation catalogue:

Download catalogue