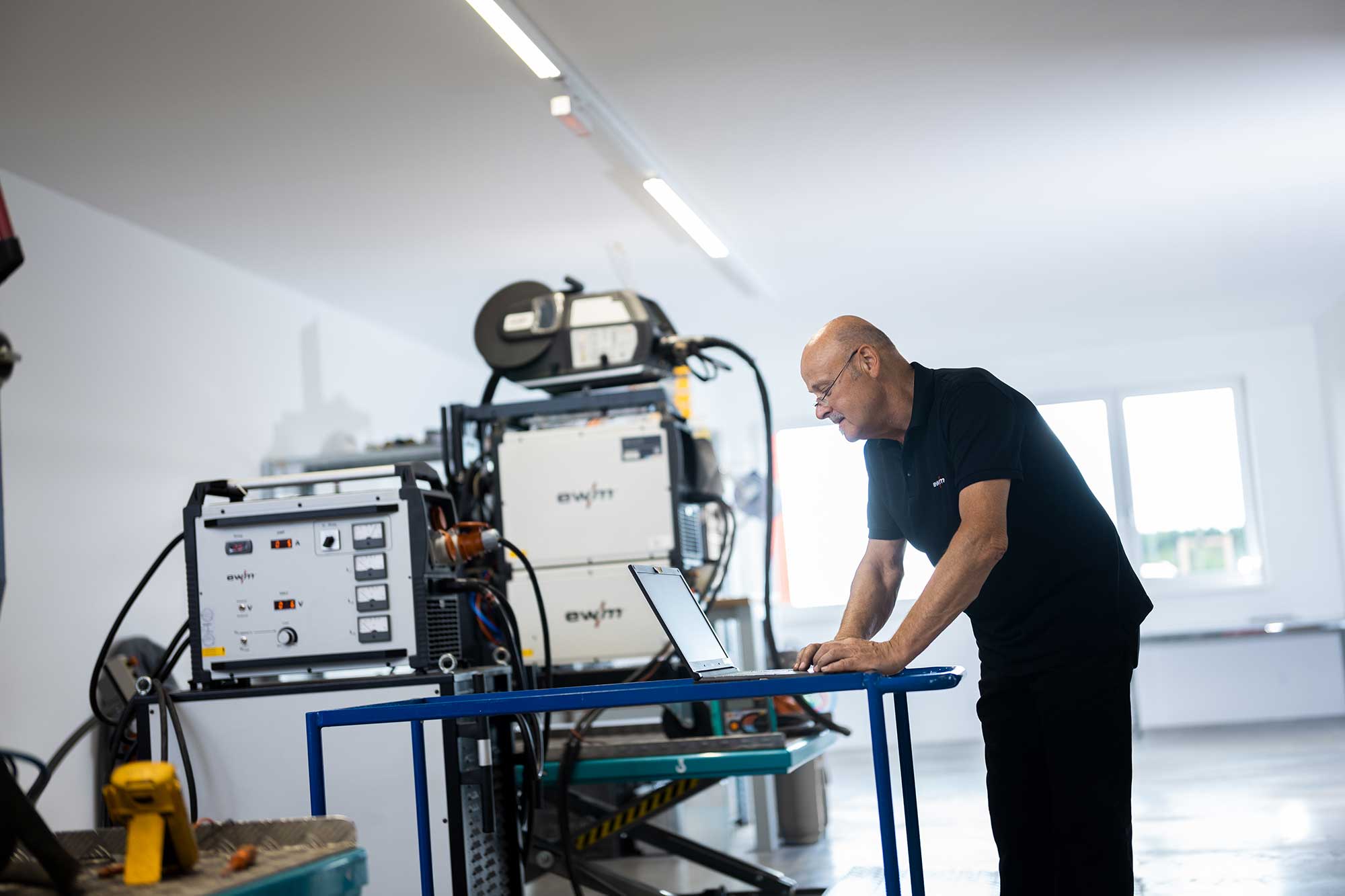 All-round consultation: our service is always one step ahead
We work with you to find the perfect solution for your specific welding task. From individual products to complete systems, we assemble the most suitable components from our modular product range. With over 60 years of experience, you can count on us.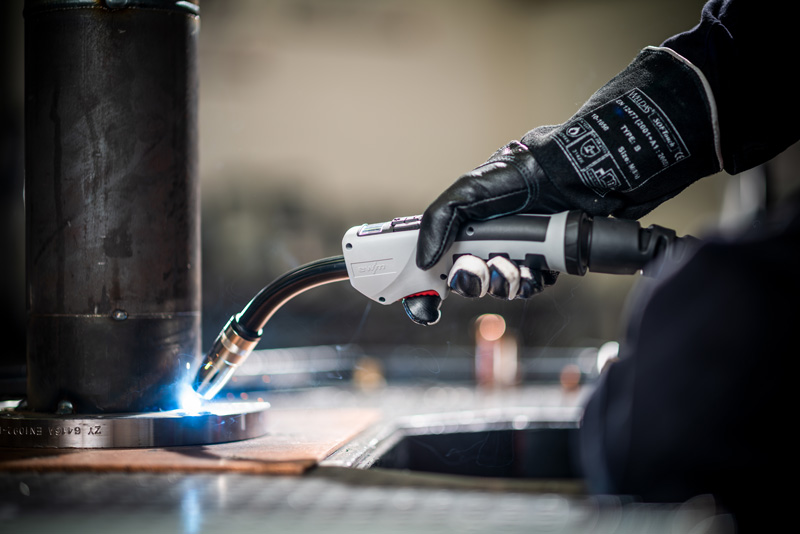 Demonstrations and demonstration machines
We will be happy to demonstrate all of the features, functions and performance capabilities of EWM machines and processes while highlighting the advantages for the user. If you require a long-term test, you can hire a suitable welding machine from our equipment hire centre.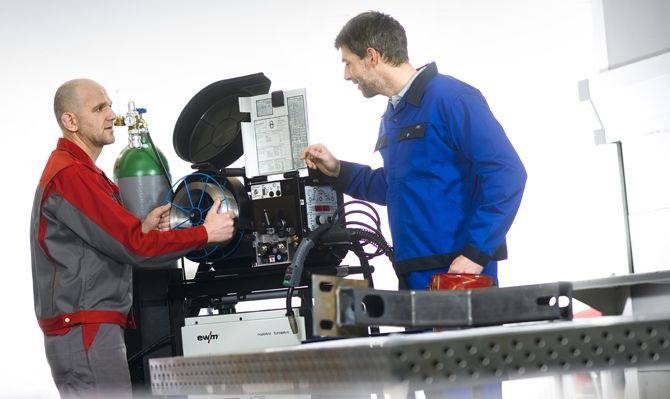 Commissioning and instruction
Benefit from expert knowledge. Equipment can be matched to your requirements, allowing production to start immediately. If required, you can obtain a tested welding system that is ready for operation. We undertake the assembly of individual components on site and instruct you in the operation and handling of the machine.