More service
Demonstrations and demonstration machines
We will be happy to demonstrate all of the features, functions and performance capabilities of EWM machines and processes while highlighting the advantages for the user. If you require a long-term test, you can hire a suitable welding machine from our equipment hire centre.

Commissioning and instruction
Benefit from expert knowledge. Equipment can be matched to your requirements, allowing production to start immediately.
If required, you can obtain a tested welding system that is ready for operation. We undertake the assembly of individual components on site and instruct you in the operation and handling of the machine.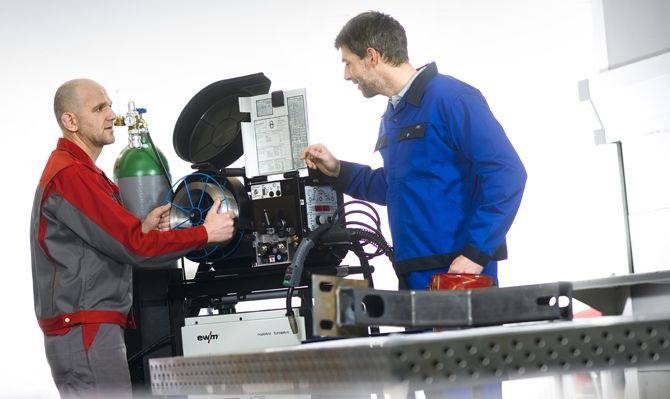 Welding consultancy
From welding tests, metallurgic testing and the creation of characteristics to machine updates and process optimisations: We make your work easier.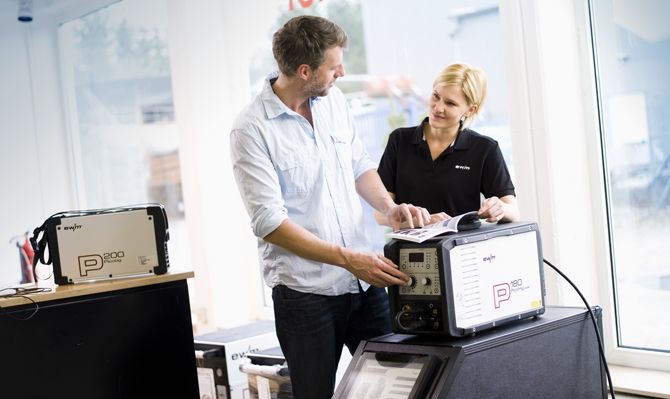 Introductory and advanced training
Whether on site at your premises or at one of our service support locations: use our knowledge to your advantage!
Let us bring your welding know-how up to the latest state of technology. Choose from standard training or individualized expert training that is that is aligned with your needs.

Ongoing support
Perhaps you need help with certification processes or have questions about complicated welding processes? EWM is a reliable partner for all issues relating to your welding process.