WPQR EN 1090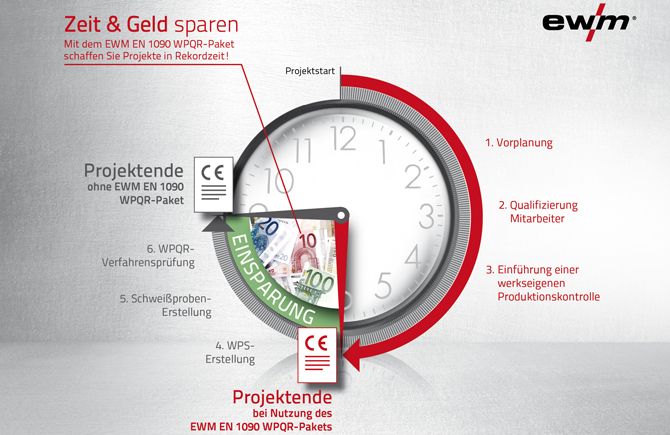 The package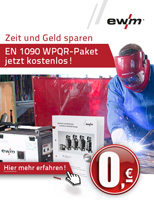 Save time and money on qualification of welding processes:
The EWM EN 1090 WPQR package provides you with WPQR certificates and welding procedure specifications for the most common welding applications, usable with many EWM MIG/MAG inverter welding machines and easily extended.
With the purchase of a new EWM welding machine, you will now receive the EN 1090 WPQR Package free of charge as a PDF download! Simply register your newly acquired machine here, download your WPQR Package and use.
Find an overview of all EN 1090-compatible welding machines here.
With the EN 1090 WPQR Package you have two options:
EWM standard welding procedure specifications
EWM welding consumables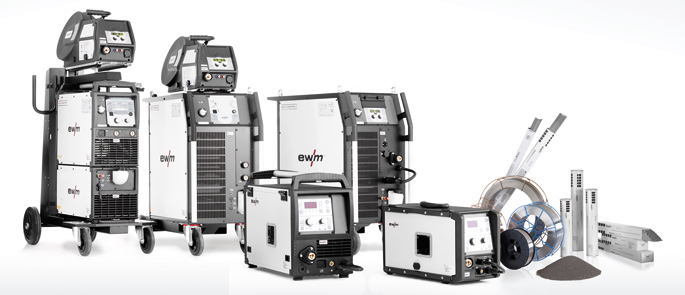 If you don't wish to purchase a new machine, you can purchase the package as a PDF, a folder or a CD for a low cost price. Write to us at info@ewm-en1090.com, or find out more in our online shop.
---

Areas of application
The EWM EN 1090 WPQR Package can be used for the following areas of application:

| | |
| --- | --- |
| EWM inverter welding machine | alpha Q, Phoenix, Taurus Synergic S, Picomig |
| Steel welding for execution classes EXC 1+2 as per EN 1090 | Shielding gas: 90–80% Argon, rest CO2 |
| | Parent metal: S235 or S355 |
MIG/MAG welding procedure
JOB
Welding consumable
Diameter
Standard
8
9
G3Si1, G4Si1
G3Si1, G4Si1
1.0 mm
1.2 mm
Pulse
8
9
G3Si1, G4Si1
G3Si1, G4Si1
1.0 mm
1.2 mm
forceArc®
180
G3Si1, G4Si1
1.2 mm
coldArc®
193
G3Si1, G4Si1
1.0 mm
rootArc®
206
G3Si1, G4Si1
1.0 mm
rootArc® – Impuls superPuls function
Easy welding of vertical-up welds
Without "Christmas tree" technique
206
G3Si1, G4Si1
1.0 mm

Detailed information can be found in our DEMO version, which you can request at info@ewm-en1090.com!
---

Qualified welding consumables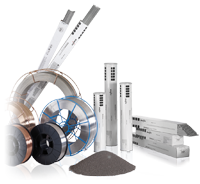 As well as qualification based on the standard welding procedure, EN 1090 provides for a further way to qualify a welding procedure specification (WPS) – qualification based on tested welding consumables. Regardless of the welding machine, these tested EWM welding consumables can be used together with the EN 1090 WPQR Package.
An excerpt of the tested welding consumables at a glance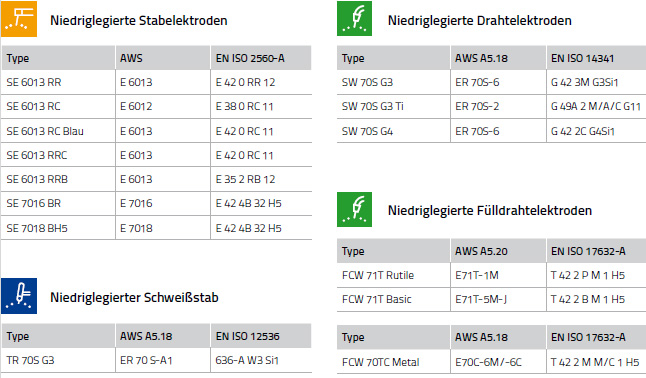 ---

Documents
---

Events
Are you confused and looking for assistance on the way to CE certification? Just contact us! We will be happy to provide you with partners who can help.
Certifying authorities in Germany
Information, checklists and manuals for introducing factory production control can be found at certifying authorities. Several authorities can be found here.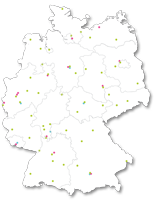 ---

FAQ
Do you still have any questions?
We have provided answers to the most frequently asked questions: