Registration help
Warranty book
Warranty t&c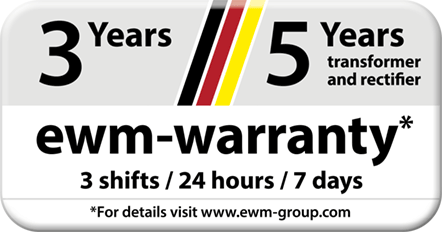 Your Product
Only power sources/cooling units/wire feeders and EN 1090 WPQR packages can be registered. Further components such as accessories or torches are excluded from registration.
Simply enter the serial number and purchase date of the power source,
wire feeder, cooling unit and/or EN 1090 WPQR package.
I am interested in a maintenance contract for the registered product.
I would like the EWM partner responsible for my region to make me a
non-binding offer free of charge.